Back to All Press Releases
Falls Church, Va., February 23, 2017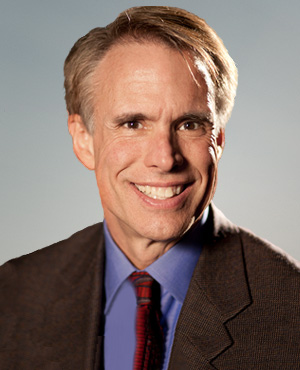 ENSCO, Inc., is pleased to announce that Dr. Steven Bratt, joined ENSCO's Board of Directors in November 2016. Dr. Bratt brings to ENSCO a strong background in technology leadership and international business expertise.
"Dr. Bratt is a welcomed member to ENSCO's Board of Directors. His stimulating insights in a wide range of technology areas and experience in international business engagements will bring a valuable element to our Board as we continue to expand ENSCO's business. Steve's focus on improving and expanding our business beyond our current application boundaries is vital to ENSCO's future growth," states Greg Young, Chairman of the Board of ENSCO.
Dr. Bratt most recently served as the Chief Technology Officer and President, Standards Development for GS1, an international organization that develops technical standards responsible for the world's barcodes, RFID tags, and associated standards and services to make the world a more efficient and safer place. Dr. Bratt also served as President of the GS1 Innovation Board.
Dr. Bratt has more than 25 years of experience building international and technical enterprises in for-profit and non-profit environments. In 2008, he launched the World Wide Web Foundation with Sir Tim Berners-Lee, inventor of the World Wide Web. Previously, Dr. Bratt served as Chief Executive Officer at the World Wide Web Consortium (W3C) where he led an international team in the development of the technical standards that make the web work.
Prior to joining W3C, Dr. Bratt held leadership and research positions in industry and government, and served on scientific and arms control delegations. These positions included Coordinator of the International Data Centre for the Comprehensive Nuclear Test Ban Treaty Organization in Vienna, Austria, and leading research initiatives at the Defense Advanced Research Projects Agency and at Science Applications International Corporation.
Dr. Bratt received his doctoral degree in geophysics from the Massachusetts Institute of Technology and his bachelor's degree from The Pennsylvania State University.
About ENSCO, Inc.
ENSCO, Inc., and its wholly owned subsidiaries represent a $100 million international technology enterprise, headquartered in the Washington, D.C., area. For almost 50 years, the ENSCO group of companies has been providing ingenious engineering, scientific and advanced technology solutions that guarantee mission success, safety and security to governments and private industries around the world. ENSCO operates in the defense, transportation, aerospace and intelligence sectors. Field offices and subsidiaries, representatives and partnerships are located throughout the United States and the world. Learn more